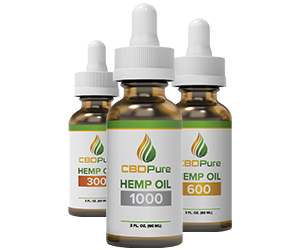 List: Who falls under Group 3 and Group 4 for a COVID-19 vaccine
In North Carolina, all seniors 65 and older, health care employees, long-lasting personnel and homeowners and frontline workers are qualified to receive a vaccine.
Who can get a vaccine today? Groups 1-3 are qualified since March 3, 2021. Group 4– people with underlying health conditions— will have the ability to get vaccinated as early as March 24, and a date for Group 5– the public– has yet to be determined.
Essential links: County-by-county vaccine information|Test: Discover your vaccine group|Find a COVID-19 screening website near you|Coronavirus NC maps and information|Total pandemic protection
Together, Groups 3 and 4 include countless North Carolinians. Here's a list of who falls under each group.
Group 3: Frontline vital employees
Education and child care
Educators, teacher assistants and student teachers
School owners, directors and supervisors
Bus and van drivers
Family assistance personnel
Food service workers
Class support and administrative personnel
Custodial and upkeep personnel
Therapists and medical staff
Needed on-site experts
Media & & IT experts
School safety workers
Librarians
School administrative staff
Training support staff
School nurses (became eligible in Group 1)
Food and farming
All employees in stores that offer groceries and medicine, including:
Meat packing employees
Food processing workers
Farm workers
Migrant farm/fishery employees
Food circulation and supply chain employees
Restaurant employees
Manufacturing
Employees making medical products, medical equipment or PPE
Workers making items required for food and farming supply chains
University/college
Institution of higher learning trainers and support personnel
Community and government
U.S. Postal Service and other shipping workers
Court workers
Elected authorities
Clergy
Homeless shelter staff
Veterinarians, vet staff and veterinarian students
Health care and public health
Public health workers
Social workers
First responders and public safety
Firefighters and EMS
Law enforcement
Corrections workers
Gatekeeper
Public agency employees responding to abuse and neglect
Transportation
Public transit employees
Division of Motor Vehicles workers
Transportation upkeep and repair work professionals
Workers supporting highway infrastructure
Group 4: Grownups at high danger for exposure and increased danger of severe illness
Individuals with the following conditions are qualified in Group 4:
Asthma (moderate to serious)
Cancer
Cerebrovascular illness or history of stroke Chronic kidney disease Chronic Obstructive Lung Illness (COPD)
Cystic fibrosis
Dementia or other neurologic condition Diabetes type 1 or 2 Down Syndrome A heart disease such as heart failure, coronary artery disease, cardiomyopathy
Hypertension or high blood pressure Immunocompromised state (weakened immune system) from: immune shortages, HIV, taking persistent steroids or other immune weakening medications, history of strong organ blood or bone marrow transplant
Liver disease, consisting of liver disease Pulmonary fibrosis
Obese or obesity Pregnancy Sickle cell disease(not consisting of sickle cell trait)or thalassemia Smoking(present or previous, defined
as having smoked a minimum of 100 cigarettes in their lifetime)People who live in group settings are likewise
eligible, consisting of: Individuals experiencing homelessness or living in a homeless shelter
Correctional facility, such as prison or prison More On This Published at Wed,
03 Mar 2021 15:24:56 +0000