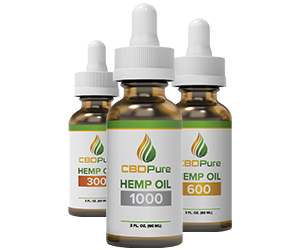 New NC assistance says schools ought to be open for in-person knowing
Raleigh, N.C.— North Carolina schools need to be in-person as much as possible and can no longer be completely remote, per brand-new guidance from the state's Department of Health and Person Services.
The department released a brand-new variation of the StrongSchoolsNC Public Health Toolkit on Wednesday afternoon.
The brand-new document needs schools to use in-person learning under Plan A (totally in individual) or Plan B (a mix of online and personally) for kindergarten through 5th grades. Plan A needs very little social distancing, and Fallback needs 6 feet of social distancing. Plan B would be required for all other grades.
Almost all of the state's school districts offers Strategy A or Plan B knowing or have prepare for that shift later this month.
Go back to class plans
Information from school district sites and social media pages, and from school district representatives reached through email. Browse listed below for your district.
The guidance Wednesday, according to DHHS, recognizes "the growing harms to children who run out school and relying exclusively on remote direction, consisting of negative effects on academic and mental health and food insecurity." It comes a month after Gov. Roy Cooper, DHHS Secretary Mandy Cohen, state Superintendent Catherine Truitt and State Board of Education Chairman Eric Davis called for schools to reopen for in-person learning.
Schools initially closed to in-person knowing nearly a year earlier, when the unique coronavirus started spreading out throughout the United States. Active cases are declining and vaccines against COVID-19 are increasing, triggering states throughout the country to quickly eliminate some public health constraints.
This week, state education leaders revealed lower state tests ratings this year, compared to last year, though with many tests yet to be taken. Today, the state also published the outcomes of a study of public schools revealing that one in five trainees was at risk of not advancing to their next grade level.
The North Carolina State Board of Education will vote Thursday on whether to embrace to the new assistance.
The board and the North Carolina Department of Public Instruction have their own set of standards for schools, called "Lighting Our Method Forward," based upon assistance from DHHS.
The board met Wednesday for the first day of its month-to-month two-day meeting. The board talked about numerous routine program products, however Truitt and Davis briefly addressed in-person knowing at the beginning of the meeting. Truitt stated it was key to better knowing, and Davis provided a prediction.
"By the end of this month, we anticipate all of the public school systems in North Carolina are, or will be, returning trainees to in-person instruction to complete this academic year," he said.
Published at Wed, 03 Mar 2021 22:37:32 +0000