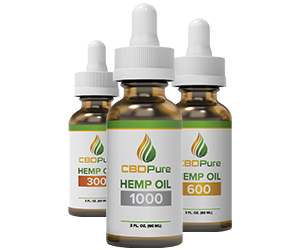 Reflection: One year ago today, COVID-19 was confirmed in NC
March 3, 2020: A considerable day in North Carolina.
It's the day we found out of the very first verified COVID-19 case in our state, and the day life changed forever.
Considering that then, we have actually seen more than 865,000 positive tests, and more than 11,000 people in our state have passed away from the infection.
Weird words suddenly became part of our day-to-day lexicon: Social distancing. Flatten the curve.
We put on masks for daily tasks. Numerous stopped hugging family members who didn't live in the same household.
Soon, schools and church sanctuaries cleared out– as did our sidewalks, dining establishments and streets. A certain solitude set in. And unhappiness.
Since prior to March 2020 was over, individuals in our state would be dying.
Among the first North Carolinians the virus declared was a Raleigh city worker, a man in his mid-30s named Adrian Grubbs.
"All this occurred so quickly," his better half informed us then. "A caring spouse, a dedicated daddy."
North Carolina's very first COVID case remained in Wake County
The very first case in North Carolina was a guy who lives in Wake County
At home that night, pastor Wolfgang Herz-Lane of Christ the King Lutheran Church in Cary viewed the news.
Our state's patient absolutely no was amongst his flock.
"I get a phone call from my member stating, 'well, the guy they're speaking about on the news– that's me,'" stated Herz-Lane.
"Obviously we spoke about it a bit, and we prayed together," he stated.
He says some elements of life will never return to typical once again.
"I'm persuaded that this pandemic has actually changed things for excellent," he said.
And here we are a year later: Our faces still masked, a pastor's seats still empty.
His services are still virtual.
"Because that first day, we had to pivot over night and stopped in-person praise services," he said.
Pastor Wolfgang, as he's known, intends to bring back in-person services in a few months, however the streaming will stay.
He believes the pandemic has brought individuals together.
"In a spiritual sense and a community sense, we actually did draw closer together, and we remained in closer contact through Zoom meetings and through the live stream worship," he said.
The man he hoped over on the phone one year ago totally recuperated. He wishes to remain anonymous.
Now, as another spring begins, a pastor sees a season of excellent news.
He got his COVID vaccination a couple of weeks earlier.
What will this year hold?
Published at Thu, 04 Mar 2021 00:00:26 +0000