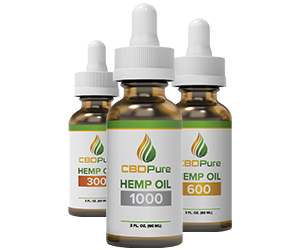 Sanford ends merger talks with Intermountain after CEO's abrupt departure
The merger talks are off in between Sanford Health and Intermountain Healthcare, simply a month after an agreement was announced and simply over a week after Sanford's CEO suddenly stepped down.
Former Sanford CEO Kelby Krabbenhoft left Nov. 24 in what the board called a mutual decision after making the questionable claim that he didn't require to use a mask because he can't send COVID-19 after contracting the coronavirus. Sioux Falls, S.D.-based Sanford mentioned the leadership change in its decision to pause existing merger and acquisition activity while they deal with other requirements.
"With this leadership modification, it's an essential time to refocus our efforts internally as we evaluate the future instructions of our organization," Sanford's brand-new CEO, Costs Gassen, stated in a declaration. "We continue to prioritize taking care of our patients, our individuals, and the neighborhoods we act as we seek to shape our path forward."
The doomed offer would've formed a 70-hospital system with $15 billion in yearly earnings, making it the seventh largest not-for-profit health system by income. Salt Lake City-based Intermountain's CEO, Dr. Marc Harrison, was poised to end up being CEO of the new system.In a statement,
Harrison said Intermountain is dissatisfied however comprehends the current management modification at Sanford affected its top priorities."There's a lot to admire about the
work that Sanford Health is doing," he said."We continue to share a strong vision for the future of healthcare."Intermountain initially stated Krabbenhoft's retirement did not alter its plans to finalize the merger by mid-2021. Krabbenhoft, who had actually been Sanford's CEO considering that 1996, came under examination
in late November after writing in an internal e-mail to Sanford's 50,000 employees that mask using"defies its effectiveness and function"and sends out an"untruthful message that I am prone to infection or might send it." The next day, Sanford workers received another e-mail from a group of Sanford executives that stated they regretted that the CEO's message"left numerous disappointed and disappointed." Sanford has 46 health centers and runs in North Dakota, South Dakota, Northwest Iowa and Western Minnesota. The system drew nearly $7 billion in overall revenue in 2019. Intermountain, which drew $7.6 billion in revenue in 2015, has 24 hospitals and runs in Utah, Idaho and Nevada. Released at Sat, 05 Dec 2020 02:07:59 +0000